12 delicious Spanish tastes
Spain, in its own charming style, is famous for many traditional and yet so simple dishes & drinks, that date hundreds of years. Food is an integral part of Spain's rich and dynamic history, with each region boasting their own signature dishes and flavours.
It is definitely an experience in discovering regional specialities, along with embracing so many fine dining, along with embracing so many fine dining restaurants and cheerful tapas bars. From classic tapas to golden Cava. On this list, we will explore the most iconic cuisines that Spain has to offer.
CUISINE
A scrumptious traditional rice dish that can contain Seafood, meat or vegetables.
Quick to make, and eat, croquetas are small, lightly breaded and fried bechamel fritters.
Keep things simple with cube-cut potatoes, fried in oil and served warm with a sauce such as a spicy tomato sauce or melted cheese.
A type of baked or fried pasty, empanadas are folding dough over a stuffing, which may consist of meat, cheese, corn, or other ingredients.
Jamón, Chorizo, Salchichón
Jamón, or ham, has two types of flavours: jamón ibérico and jamón serrano.
Chorizo is made from coarsely chopped pork and pork fat, seasoned with garlic, pimentón and salt.
Made by smoking, drying, cooking or some combination, salchichón can be made from pork ox, veal or horse and are chopped in thin bits, seasoned with salt, pepper, nutmeg, oregano, and garlic.
Just like an omelette, a simple Spanish tortilla typically has beaten eggs, oil, potatoes and onions.
Just a Spanish sandwich, but including one or some of the following: eggs & cheese, potatoes, beans, chorizo, peppers, chicken, pork, beef, goat, horse, squid, sardines or cuttlefish.
A traditional fresh sangría is a punch alcoholic beverage, consisting of red wine and chopped fruit. Sometimes, including orange juice or brandy.
Made from grapes grown in the La Rioja & Navarre regions of Spain, this red wine comes in three zones: Rioja Alta, Rioja Oriental and Rioja Alavesa, all with unique flavours.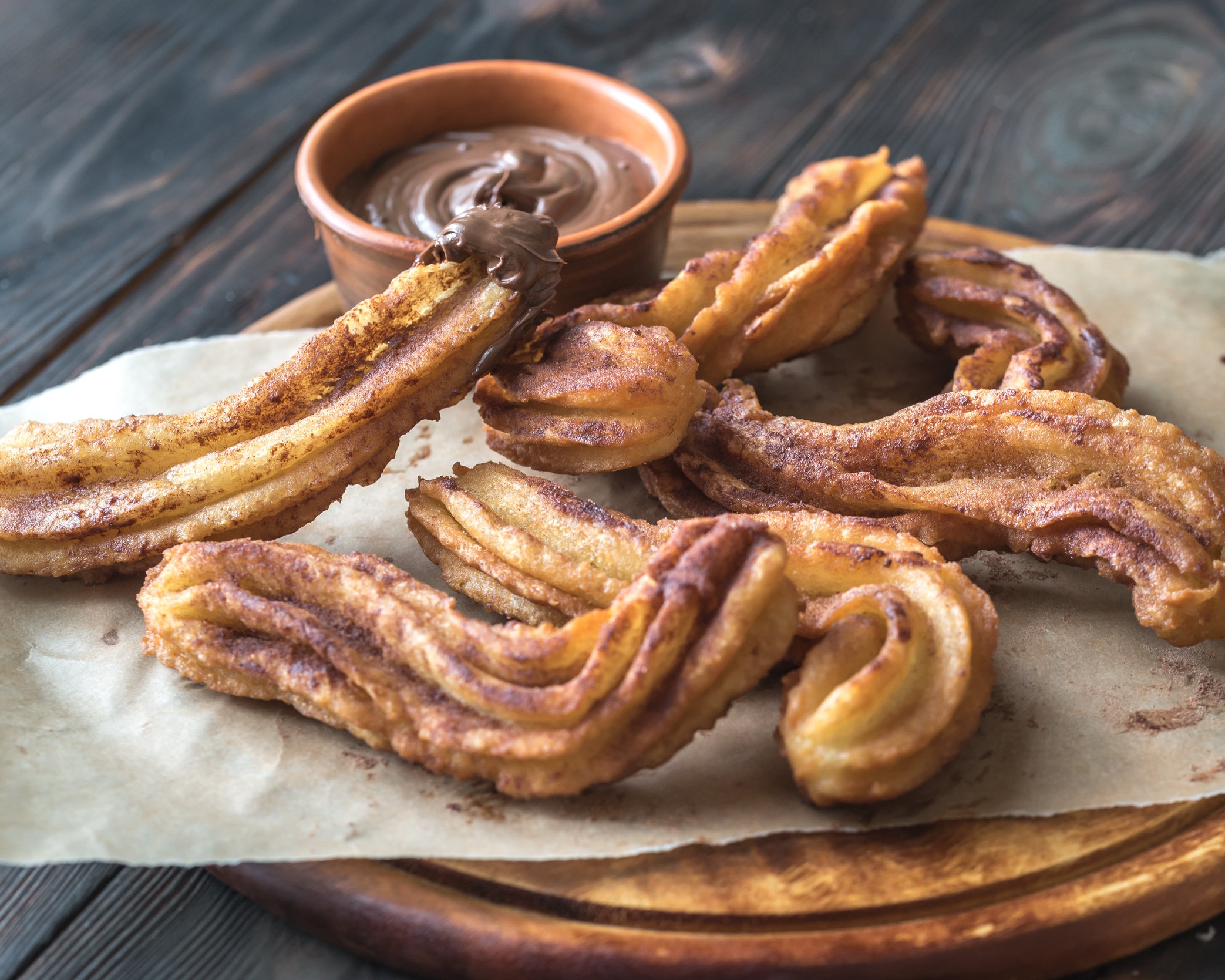 Normally eaten for breakfast, Churros are a fried dough that can either be thin or long and thick. Sugar is often sprinkled on top and most usually dipped in a thick hot chocolate,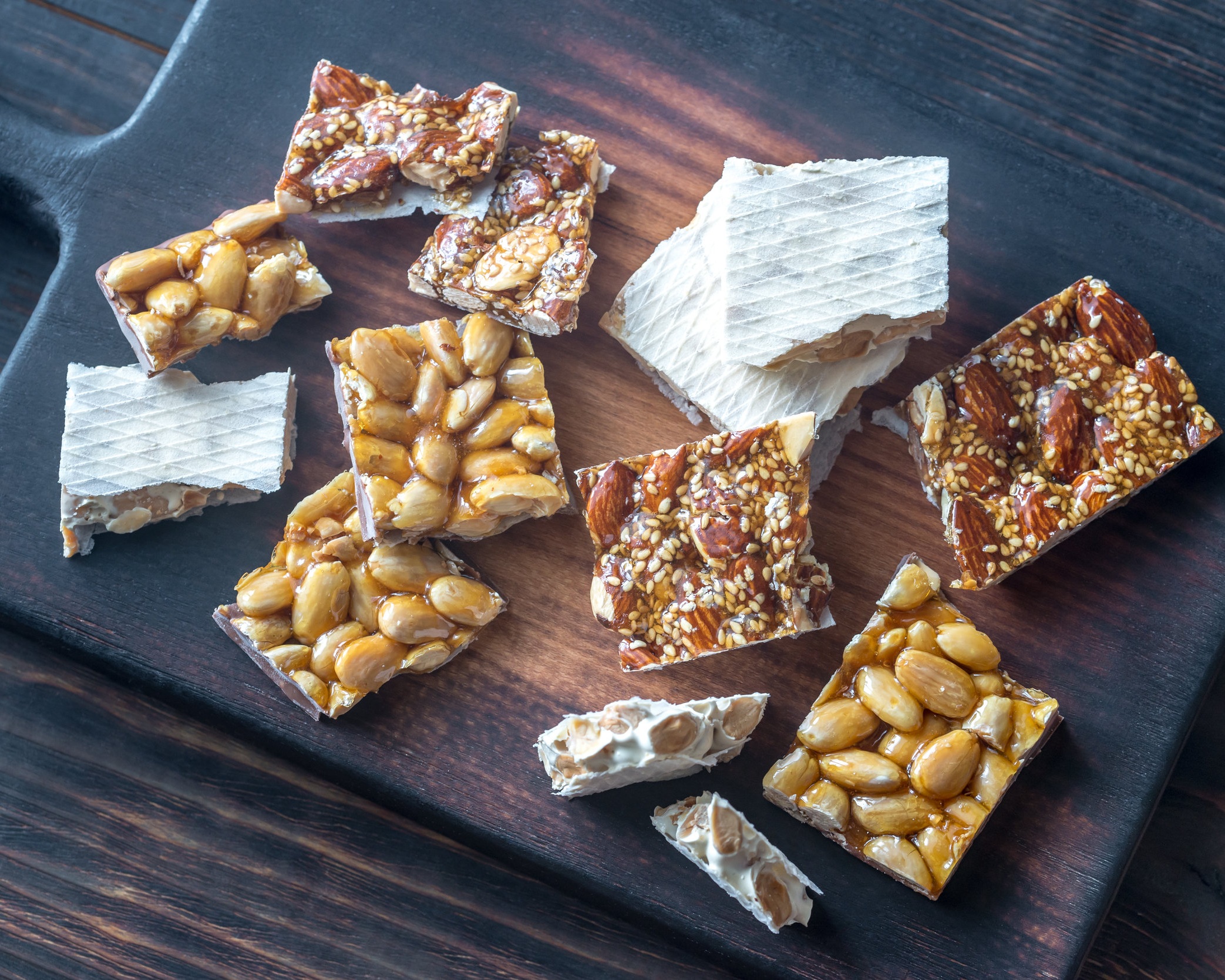 This nougat confection is typically made of honey, sugar, and egg white, with toasted almonds or other nuts, and usually shaped into either a rectangular tablet or a round cake.
OUR SERVICES
At PSI Consultants, our experienced legal, fiscal & visa experts can help you acquire residency & nationality in Spain through property investment in Spain. We will guide you through the whole process of gaining Golden Visa residency in Spain and we offer a wide range of services related to the management and transmission of property ownership in our department dedicated to conveyancing, donations & inheritances. Also in our legal department we manage the obtaining of NIEs, Residences, Wills, private contracts, representation and personalized legal consultation on all related matters.
If you would like to learn more about our Spanish services in the Costa Blanca area, please feel free to contact us at any time when our office is open between 9am - 2:30-pm, Mondays to Fridays.
CONNECT WITH US
Feel free to ask any legal or fiscal questions that you need answered. You are more than welcome to also email or call us.
➤ location
Calle Salvador Dalí 8, Playa Flamenca, 03189, Orihuela Costa, Alicante, España

Office Hours
Monday - Friday
9AM - 2:30PM

☎ Contact
info@psiconsultants.es
+34 966 730 104